Are you also one of those who want to include okra water in their diet but are confused about when to start drinking okra water for labor and how to eat okra to get the maximum nutrients? Then you are in the right place, and here you will get all the essential information about okra and okra water for labor.
Okra is the most nutritious vegetable that is often eaten in the southern United States. Okra is a power pack of nutrients. Okra, with low calories and high vitamins, is the best choice during pregnancy. You have read right that okra water is entirely safe during pregnancy. Stay tuned to learn more about okra and its benefits for eating during pregnancy.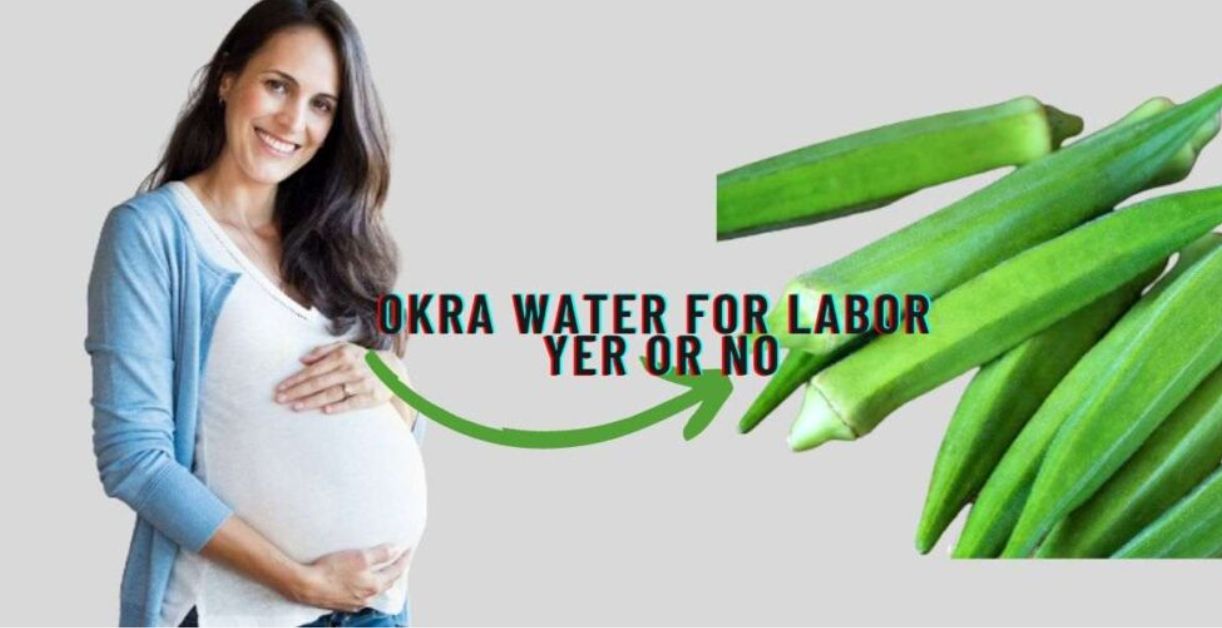 What is Okra?
Here is a quiz for you. Take a sec to tell me, okra is a fruit or vegetable. Let me tell you, okra is a fruit, as the scientific definition but is usually eaten as a vegetable. The light green seed pods are full of nutrients. Many medical experts suggest eating okra during pregnancy.
In summer, fresh okra enters the US market quickly, which benefits pregnant women. There are various ways to make it a part of your regular diet: fried okra, grilled okra, Pan –roasting okra, okra water etc. Many people also believe that the best decision is to choose okra or okra water for labor during pregnancy. Is it true or not? Read the below text to know the answer.
How is Okra Beneficial For Pregnant Women?
An expectant mother needs a lot of nutrients for the baby's development and well-being. A portion of simple and repeated food regularly can't provide you with all nutrients needed to enjoy the healthiest pregnancy. Medical experts recommend a balanced diet to grab the beneficial nutrients for the expecting mother and baby.
Here are the nutrients that you can fetch from having okra or okra water for labor during pregnancy:
Folate For the Fetus's Growth
Folate is an essential nutrient for the baby's growth, so doctors recommend starting folate from the first day of the pregnancy. It also prevents neural tube defects in the growing baby. The doctors recommended consuming 400 mcg of folate for pregnant women daily. A cup of cooked okra can provide you with 60 mcg of folate. The amount is less, but the benefits are more, so why don't you add okra and okra water for labor to your diet?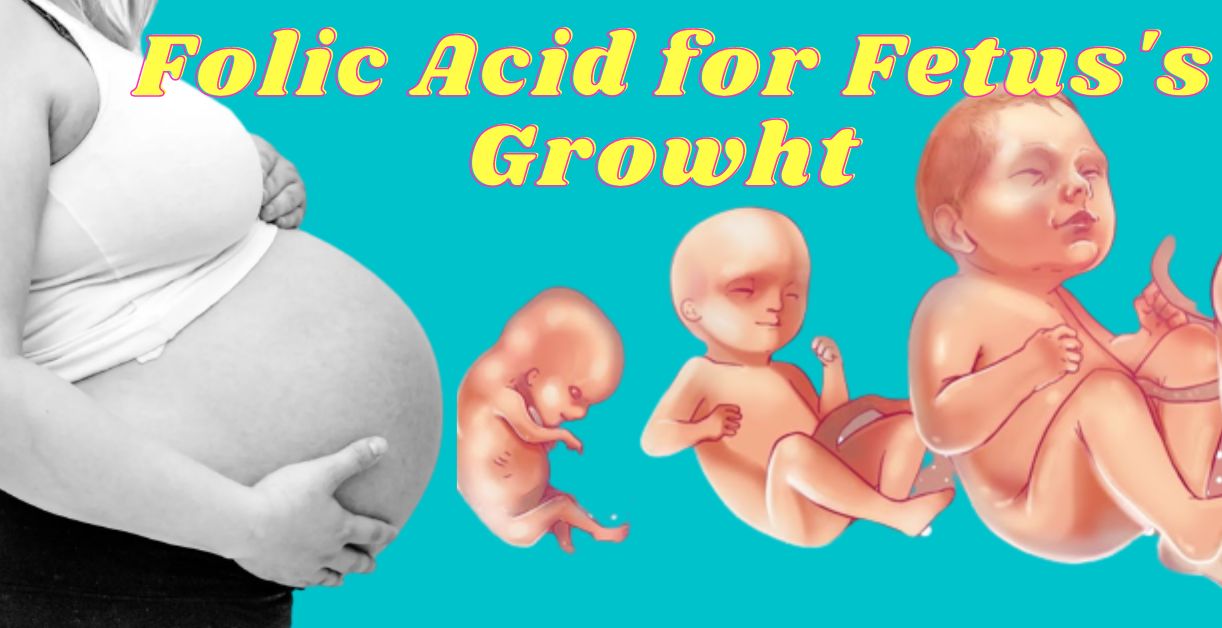 Vitamin A and Vitamin C
The women are suggested to eat Vitamin A-rich food during pregnancy as it is helpful for the development of the baby's eyes, bones and other organs. A pregnant woman needs 800 mcg of vitamins. And okra contains rich folate and can offer 36 mcg of vitamin A. The main task of vitamin C is to strengthen the baby's immune system and aid the mother's tissue repair. As per the medical experts, a pregnant woman needs 80 mg of vitamin c every day.
You can take only 23 mg of vitamin c only by consuming one cup of cooked okra. So, there is no means to avoid okra during pregnancy. If an expecting one doesn't like to eat cooked okra, you can add okra water for labor reduction and get the essential nutrients from it.
Okra Rich in Fiber
The okra contains both soluble and insoluble fiber, which makes the okra a perfect choice to fight against constipation and other digestion issues during pregnancy. The soluble fiber's main task is to provide help lowering blood cholesterol and treat diabetes. And the insoluble fiber works to speed up digestion during pregnancy. If you have okra or okra water for labor, you will get the most favorable results with this addition to your diet.
Besides these benefits of eating okra, it is also an excellent source of antioxidants. If you add okra to your diet, you will get a rich amount of antioxidants, like copper, zinc, manganese, etc., to boost the baby's immune system. The antioxidants will help your baby to fight against many diseases like heart disease, type 2 diabetes etc.
What is Okra Water For Labor?
Many people believe pregnant women should take okra water for labor pain. Even many theories may believe that the okra water helps an expecting mother have faster, quicker and more slippery labor. But it has yet to be scientifically proven that okra or okra water eases labor.
The okra water contains vitamins A and C, fiber, folate, vitamin K, calcium and fiber, which are the essential nutrients for the baby's proper growth. And also provide the strength to the mother to bear the labor. So, directly or indirectly, okra water can reduce the labor and ease your delivery.
Now the question is when you should start to drink okra water for labor. A pregnant woman can start to drink okra water from early pregnancy. The okra water is entirely safe to drink at any time of pregnancy. Make sure to use clean water and fresh okra to make okra water.
Adding okra water to the diet is a perfect way to add another glass of nutrients during pregnancy. You can take okra water at any time as per your preference. But not take an excessive amount of okra water; as we know, overconsumption of any food is not suitable during pregnancy.
However, taking okra water for labor has no side effects, but before including okra in your diet, consult your doctor. Okra water is also a good option for people who don't like to eat cooked or boiled okra. Moreover, you will get more nutrition from the okra water comparatively cooked okra. Okra water is the healthiest and most refreshing drink to keep yourself hydrated throughout the day. So you can easily enhance your fluid intake during pregnancy.
How to Make Okra Water?
Now, the recipe for making okra water for labor is here. Just follow the step and make the healthiest drink to ease your labor:
First, cut the fresh okra into medium-sized pieces and then put them in a large mason jar.
Now fill the jar with clean water and keep the jar aside overnight.
Just strain the mixture, and your okra water will be ready.
And then you can drink water anytime when you want to drink. As we all know, listening to your body during pregnancy is necessary.
You can also start drinking okra water for labor 2 or 3 weeks before your due date. Make sure the texture should be slimy.
If you have any digestive issues, then avoid taking okra water daily. Always consult your health provider before adding any food or drink to your diet.
How Can I Add Okra to My Diet During Pregnancy?
Here I have mentioned the best way to add okra to the diet without making any compromise with your taste, so grab the best one:-
1. Pickled Okra
Having cravings during pregnancy for pickled food is average. You can eat pickled okra during pregnancy, it is entirely safe, but it should be pasteurized and without the process of fermentation.
The pickled okra should not contain too much sodium as excessive sodium can cause high blood pressure in pregnant women. A pregnant woman should not take more than 3000 mg of sodium daily. So, check the amount of sodium in the pickled okra on the pack.
Many women make pickled okra at home, but the recipe for pickled okra is a little bit complicated, so the best option is to buy the pickled okra from the market. But make sure to check the ingredients to avoid any pregnancy problems.
2. Okra Water For Labor
I already mentioned the recipe for the okra water for labor earlier in the article. Okra water is the best way to include okra in your diet. The recipe for the okra water is so simple you need only 15 minutes. You can prepare the mixture at night and take the okra water next day any time.
3. Okra Vegetable
The okra veggie is also a simple recipe, and you can cook it in your kitchen without investing so much time and add the tastiest version to your lunch and dinner.
First, wash the okra and then cut the okra in whatever size you want. Put a pan on the gas and add oil, cumin, or carom seeds. Add the okra and some green chilli to the pan and fry them for some time. After that, add some turmeric, red chilli ( optional) and salt as per your taste.
Close the pan's lid and cook the okra until they cook well. And you can have the okra veggie with the chapatis.
Smart tips:
Avoid adding red chilli to veggies during pregnancy, as red chilli can cause heartburn and gastric problems.
When the okra is about to cook, open the lid and cook okra for some time more to make your okra crispy and tastier.
4. Used Okra in Soup
Pregnant women who love to have a vegetable soup can add okra in small quantities. The addition of the okra will not only enhance the taste of the soup but increase the nutritional value of the soup also.
5. Fried Okra
You can also use the okra as a snack in the evening time. Just cut the okra in the middle to divide it into two parts. Now sprinkle the flour and some salt on the okra, then fry the okra in oil. As the okra pieces turned golden brown, then off the gas.
Sprinkle some chaat masala and have the tastiest version of the okra. If you want to avoid oil and make the okra recipe healthy, you roast it in the oven similarly.
Include okra or okra water for labor in your diet and enhance your nutrient intake. Moderation is the key to getting the foods' maximum health benefits, so you should add okra water during pregnancy in moderation.
Wrapping Up
Okra is a super food during pregnancy and full of many vitamins that a baby and expecting mother need to enjoy the healthiest pregnancy. Okra water for labor is an excellent option to handle pain significantly.
The okra water for labor is entirely safe, so that you can add it to your diet without any doubt. The slimy texture of the okra, also known as a lady's finger, can ease labor pain. Besides it, you can grab calcium, fiber, and other vitamins also.
You only need to soak the okra pods in the water for 8 to 24 hours, and your healthiest drink will be ready. There are no downsides to okra water during pregnancy. So, drink okra water to get the required nutrients for your baby's growth.
Always try to purchase fresh okra from the market. Wash okra properly to make any dish, like okra water, grilled okra, etc., to avoid infections. So, I hope you will get detailed information about the okra water for labor. Enjoy okra recipes and enjoy your healthiest pregnancy.
FAQs Regarding Is Okra Water Good for Pregnancy?
Here are the answers to the most asked questions about okra water for labor and tips to add okra to your diet. Read quickly:
How can I avoid the slimy texture of the okra?
If you don't like the slimy texture of the okra, then what to do? Just follow the below-listed tips:
1. Cook the okra at a high flame.
2. Cut t the okra into pieces and put them in the oven to roast.
3. Grill the okra till they turn brown.
4. You can also cook the okra with tomato sauce to reduce the sliminess of the okra.
For how long can I store fresh okra in the refrigerator?
You can store the fresh okra for four days before cooking.
Can slimy okra texture cause indigestion issues?
No, it can't. But the slimy texture of the okra provides aid to resolve many pregnancy problems like constipation during pregnancy.
Is having okra water for labor beneficial in any way?
Yes, okra water can help you with labor to some extent, but it is not scientifically proven. However, okra water contains essential nutrients for the fetus's development.